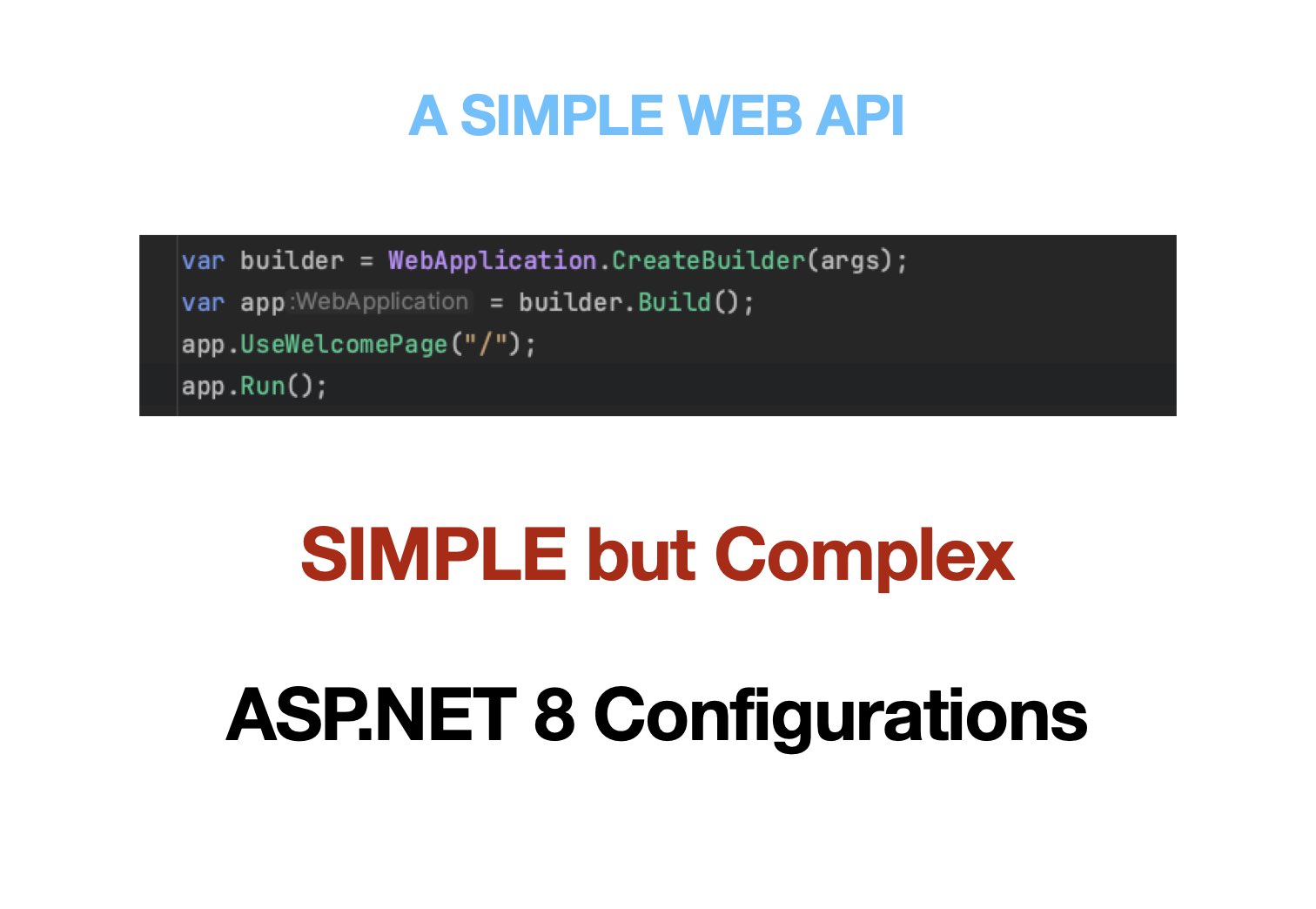 ASP.NET 8 Configurations Think about a piece of software; it could be a web or mobile application or an API. What's its purpose? Well, it's here to solve a single or multiple problems for you by offering a suite of unique features.
Now, let's say some of you are fans of a dark theme, while others love the bright hues of a light theme. How can one software cater to both tastes?
Enter Configurations!
Configurations help us customize how the software behaves. Interesting fact: this customization isn't always about you, the end-user. Behind the scenes, developers also utilize configurations to fine-tune the software's behavior, such as determining which database to connect to, adjusting log level based on the environment, deciding on scaling parameters, and more. Intriguing, isn't it?
In the same sense as a developer, the ASP.NET 8 is a software (framework) that solves a problem for you. Let's start with Web Application Host Builder in ASP.NET 8.
The WebApplication Host Builder​
What comes to your mind when you think about the word Host?
A Host takes care of you. Remember, the last time you visited your Aunt's home, the food, the movies, and everything they made possible for you.
But we are talking about the .NET, a cross-platform framework. What possible relevance does it have with Aunt's home visit?
Well, the .NET Host takes care of your application by providing out-of-the-box features such as:
Configuration
Logging
Dependency Injection
and many more.